Top 6 PayPal Alternatives For Bloggers and Freelancers.
Top 6 PayPal Alternatives For Bloggers and Freelancers.


Top 6 PayPal alternatives For Bloggers And Freelancers:
Many people will be using
PayPal

such as

Bloggers & Freelancer

for online business.There area unit many of us whose stories of on-line success are related to PayPal.
Well, the work of receive money from foreign countries is not so much, if PayPal does not. PayPal Online was the first such service and it was the first to make international transactions so easy.

But what has happened now is that we can not use PayPal in a way that we can use it in countries such as the U.S.A, U.K., Australia etc. This is all due to a deal in PayPal and RBI.

For an exclamation, an Indian PayPal user can neither receive nor send money from another Indian PayPal user. This PayPal also has a huge limitation in India, so it will have to find some Paypal alternatives.

There are many such sites that are like PayPal, with fewer and more features. I am going to list some of the Best Money Transfer sites like PayPal in this article, which we have researched and searched. If you also have a suggestion for any such site then please tell us through comments.Then Hello Friends my name is Varun Sharma and today I am going to tell you about Top 6 PayPal Alternatives For Bloggers and Freelancers. So let's start.
Top 6 PayPal Alternatives
Friends I am creating this exclusive list for all type of people, for bloggers, freelancers and small business man.So lets start our paypal alternatives list. Here is the list of Top 6 PayPal Alternatives.
Instamojo

Friends instamojo is best alternative for Indian users. You can increase payment transaction from out of country with the help of instamojo. It provides you some benefits to you like paypal and especially to Indian users.It provides you so many exclusive benefits during payment
transactions. Instamojo is not for receiving payment in Indian, but you can receive your payment from any part of the world using Instamojo. And one another thing that make it different from paypal that is it's fees if you are a paypal user then you know that paypal cut its fees from your payment but in case of instamojo its fees is too low in some of cases it's fees if only 2% from your total payment. I think you should try instamojo.
Payoneer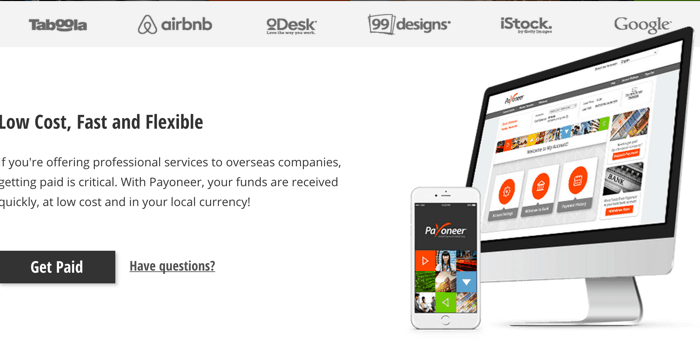 Payoneer is one of the oldest platform in global
transaction. It is also available in countries like India, pakistan,etc. Using
Payoneer you can easily receive your payments from any country. You can easily receive your payment from U.S based and from
European countries. It's another benefit is it's transaction fees is very low. To Sign Up on Payoneer is totally free. If you do transaction of $100 then you will get $25 bonus.
Transferwise

Many of you will not know about this popular money transfer website, which has created people associated with the initial development of Skype. It has been backed up by Richard Branson, who is the founder of Virgin Group.
It also has the feature that PayPal is comparatively less transaction fee and currency conversion charges are also lower. This means that you will not lose money in currency conversion. Transferwise supports different countries and currencies. If you use the link given below to sign up in the transfer, your transaction will be completely free up to £ 500.
2CheckOut.com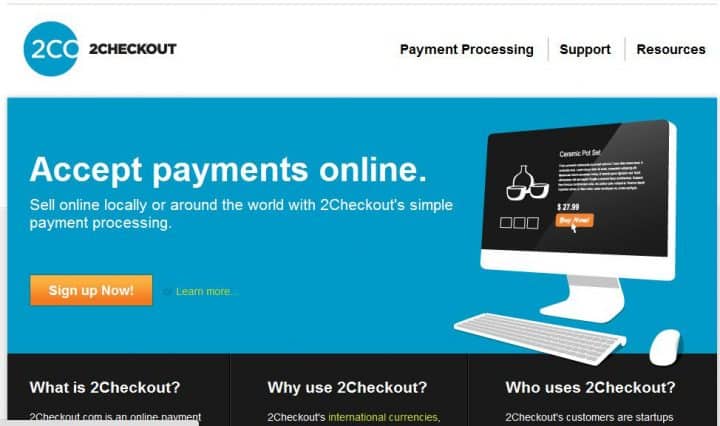 2CheckOut.com is also a great website for online money needs. 2CheckOut has many positive reviews and it is considered as a great alternative to PayPal. Even use 2CheckOut to get money at ShoutMeLoud Store, and that too from all over the world.
Its just a downside that its transaction and transfer fees are too much. If you use 2CheckOut, I suggest you keep your payment release level more so that you can save as much as possible on the money transfer fee. Getting started with 2CheckOut is very easy and support is very good.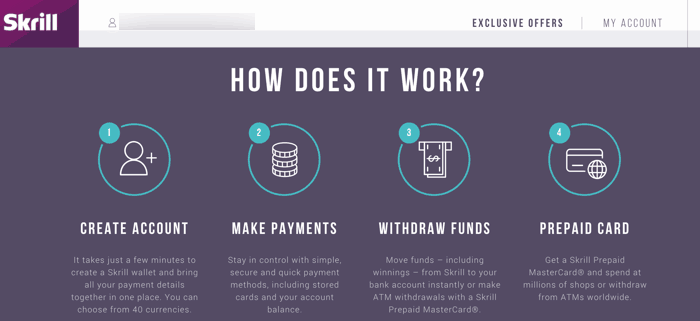 Skrill is a great alternative to both PayPal and Payoneer due to the currency conversion rates (because these are the best of all). If you use it for a while then you will find that it works very well. They also offer a prepaid master card that runs a lot of places around the world. They also have iOS and Android apps to transact from mobile.
Remitly

Remitly is a popular service that can send money to India or Philippines. This service is for Indian and Philippines freelancers. He's also running a very good promotional offer, which is that he does not charge any $ 1000 transaction. When sending money by using Credit or Debit card, the transaction automatically gets at the flat rate of $ 3.99. You have the option of sending payment without any fees, but it only happens for three days.
So these were some of Top PayPal's alternatives If you are an Indian then this list is very useful for you. It was a bit difficult for us to make this list because every single service has its own unique features which you will have to manually check and experience. Anyhow, personally review, I like Payoneer and Transferwise very good.
Conclusion: Hey friends if you like our post Top 6 PayPal Alternatives For Bloggers and Freelancers. Then don't forgot to share our post and if you have any question then please comment we feel happy to help you.