Hello everyone this is Varun and today I am going to tell you about How to make a wordpress blog with free hosting. So lets get started.
How to make a wordpress blog with free hosting (000webhost)
As we all know that to create
self-hosted WordPress blog we need to purchase a domain name and a webhosting. Now doamin name gets cheap and there is no worry to renew it for a year. But to purchase a webhosting is not a cheap deal for
beginners.
<
make wordpress blog with free hosting
>
If you are a newbie,
So first of all you will have to learn WordPress,in this i recommend you all to install WordPress on loacalhost like Xampp or Wamp. But in local host there a re so many type of limitations like if you setup your wordpress website on localhost then you can not access that website on other computer or mobile. You can access your website only on your computer or your local network.
<M
ake wordpress blog with free hosting
>
So we have to find a new solution so that is free hosting, but do be so happy by listning the name of free hosting beause there are so many downsides of free hosting, but for testing purpose free hosting is very good solution. In testing condition you can install wordpress on free hosting, and for b
eginners to learn wordpress free hosting in a very
awesome solution.
How to setup WordPress blog with free hosting (000webhost)
Today Iam going to tell you h
ow to setup WordPress blog with free hosting (000webhost)
.
000WebHost
Provides you basic free web hosting with some limitations.It's biggest limatition is that your website will we
temporary
shout down for 1 hour in a day but the
Funny thing is you can set the time period for
temporary
shout down of your website for eg you can choose 2am to 3 am. This is very cool feature.
So lets start how to setup a wordpress blog with free hosting.
Visit on 000webhost and click on signup button.
After cliking on signup button then you have to fill the complete form for eg:-email , password, username. It will provide you a subdomain with example."00webhostapp.com"
2. Click on
Get Free hosting button.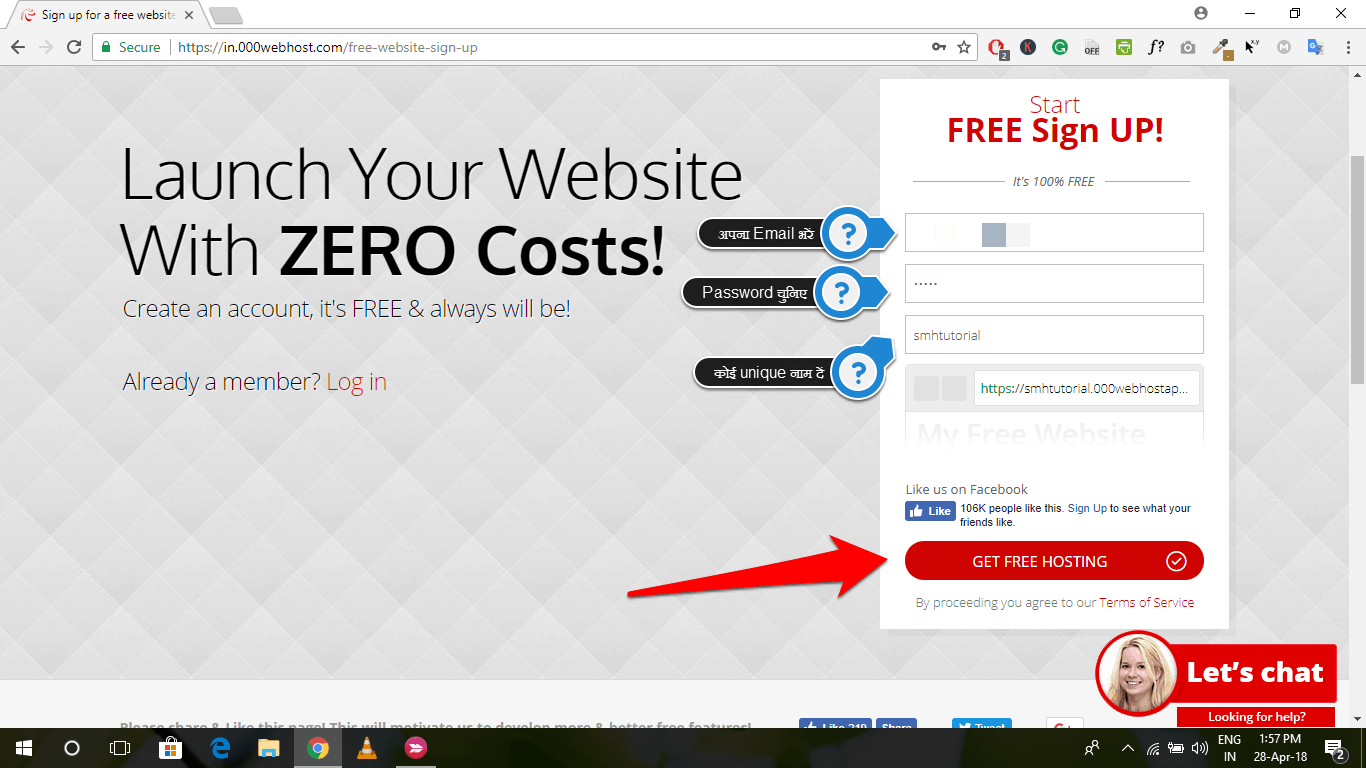 Then it will show you a welcome message a
nd will ask you that you want to take intro tutorial.
If you want to understand its interface, you can click on i want to learn, otherwise, by clicking on i'm pro, you skip it.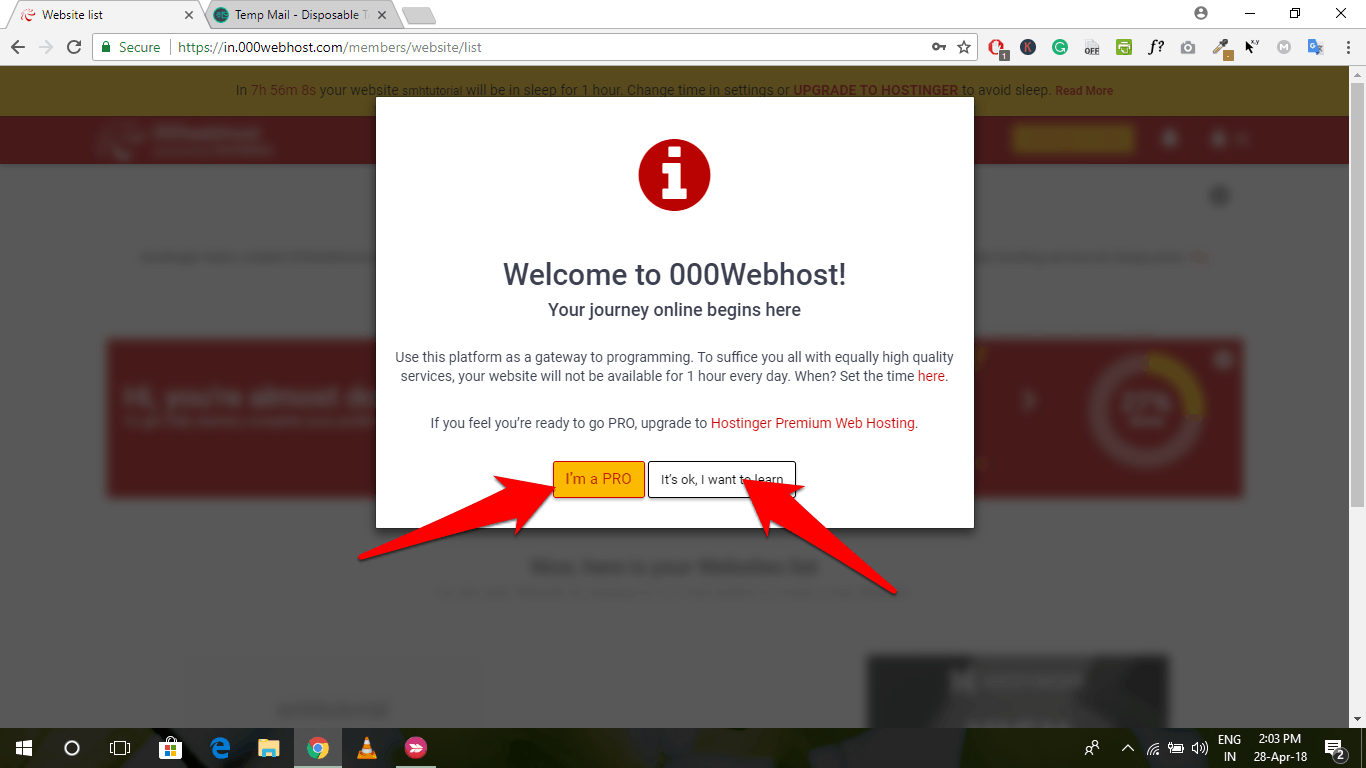 Then you have to verify your email address. You have to open your inbox and they will send you a confirmation link and you have to click on that link.
When your email is verified, you click success button, click the button below, click Manage button on the website.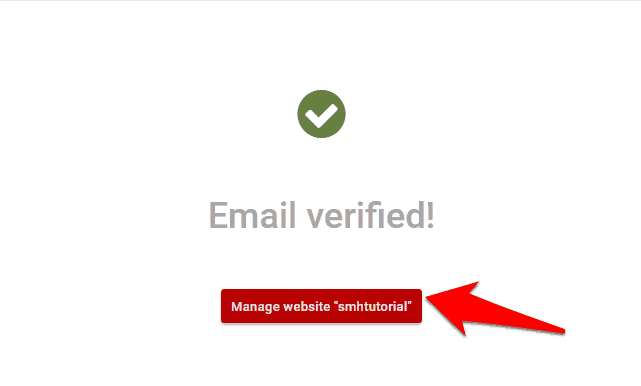 You can skip the step procedure guide of Hi, you're almost done. Click on the button on the cross. Scroll it down.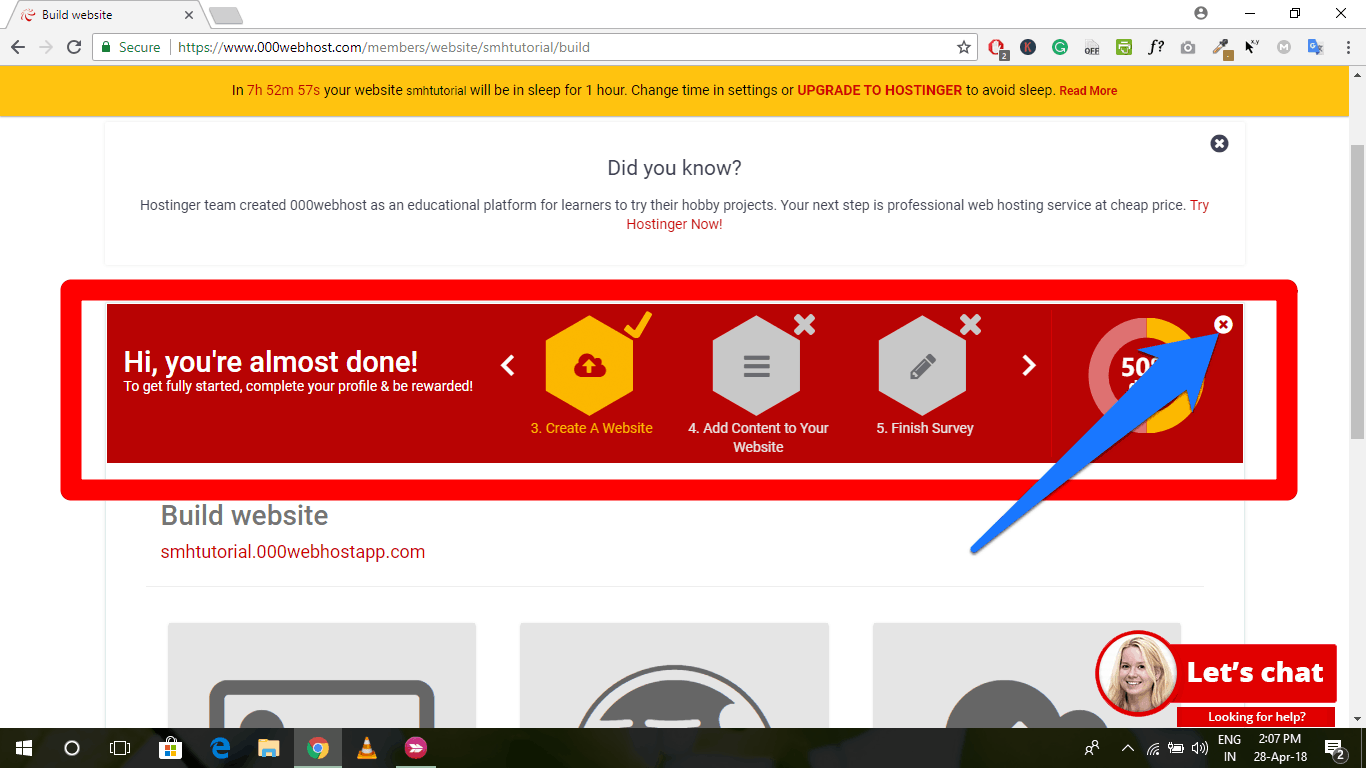 Then you will see there 3 tiles to start
WordPress installation you have to click on middle tile on that tile you will see a wordpress logo.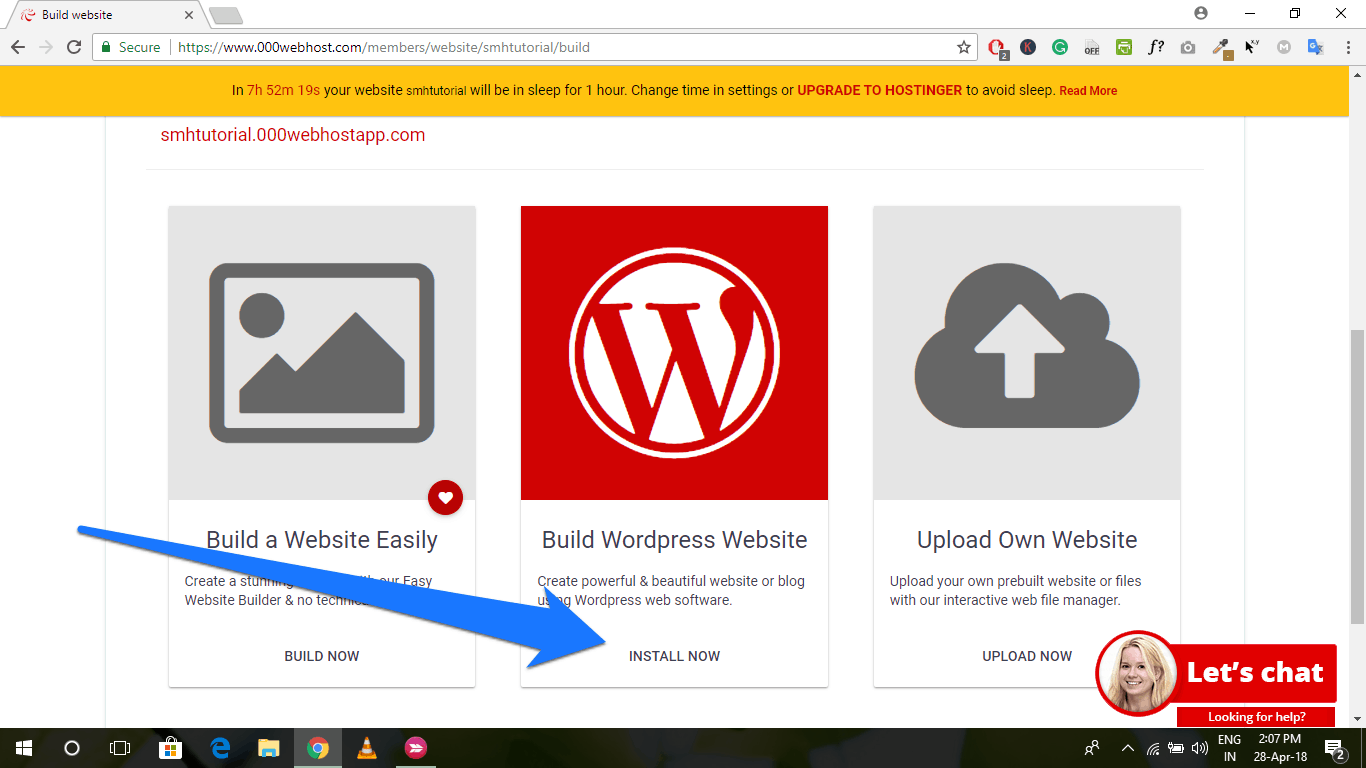 After clicking on this a popup of
WordPress Install will open front of you , then you have to choose username, password,etc.. for your WordPress blog. Then click on install button.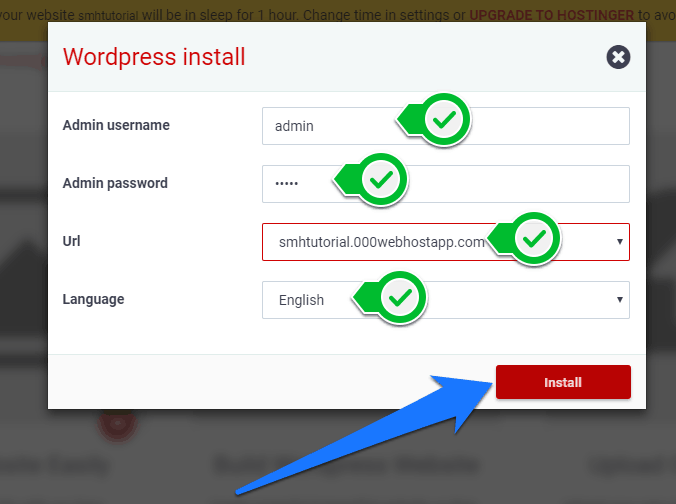 Now with in 1 min your WordPress blog will ready

Then it will give a
Installation Complete message and
congratulations message. Then you have to click on Go To
Configuration Page.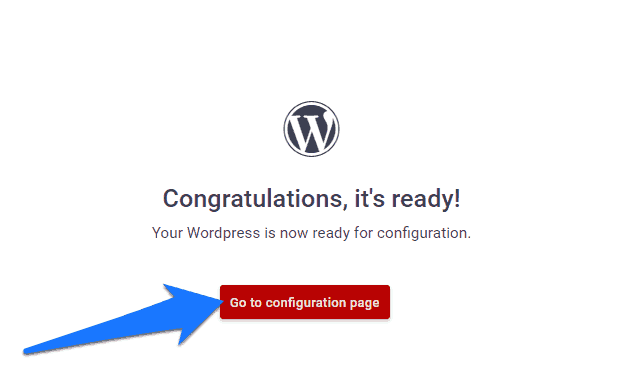 Then it will take you to your admin panel which asks to you your username and password, fill your details and click on "Log in" button .Then your WordPress dashboard will open.
Here your WordPress blog is ready. Thanks for reading if you like our post than please share it and don't forgot to comment.